Owl - Wood Puzzle Veneer Art
What is Veneer Art Wood Puzzle?

By using the laser to cut the veneer wood to create a fine wood art piece, you can puzzle up different gradients of veneer woods, become a 3D wood art piece. It's a fun DIY.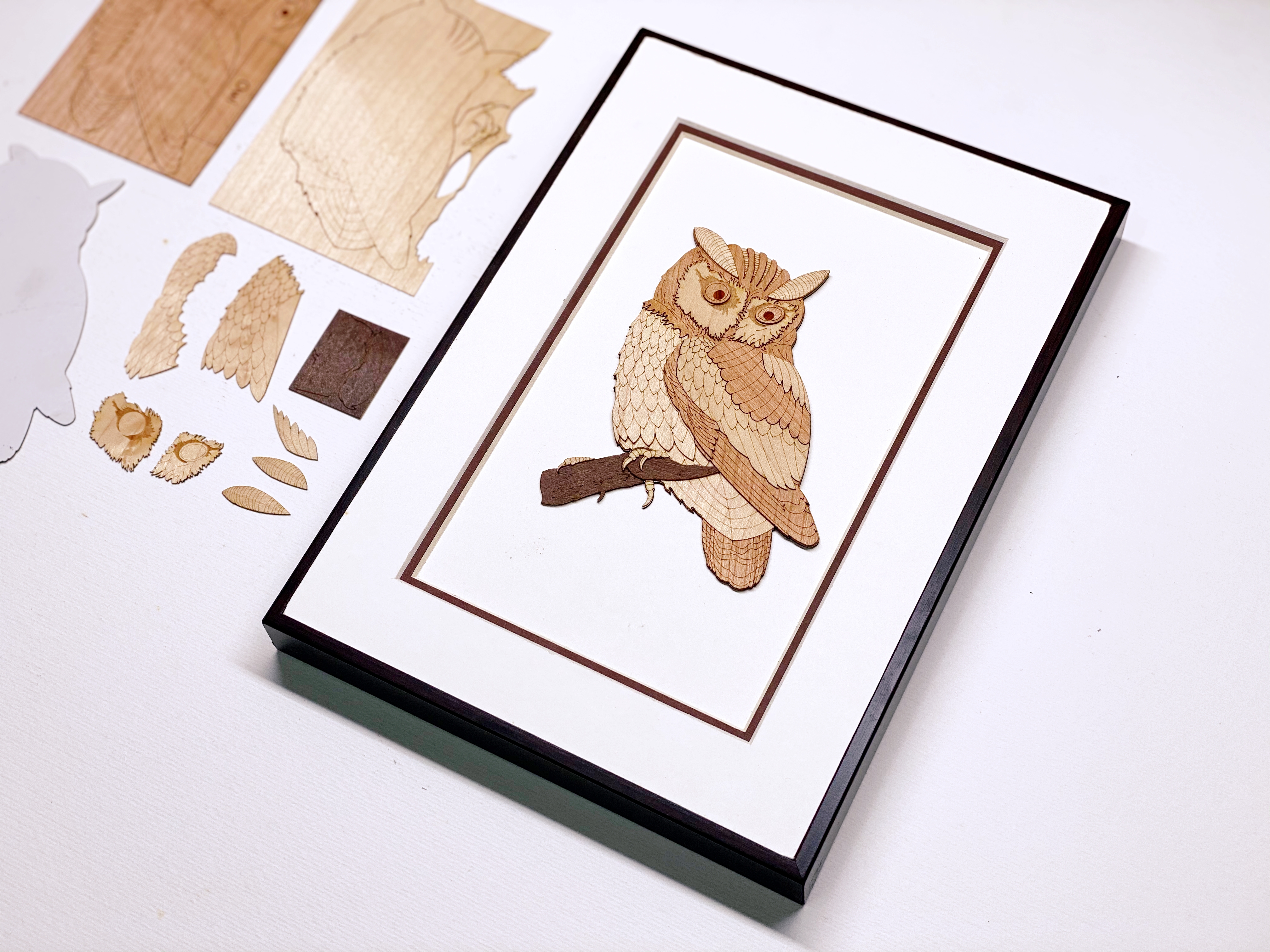 Each set consists of different pieces of wood, a white cardboard and a photo frame.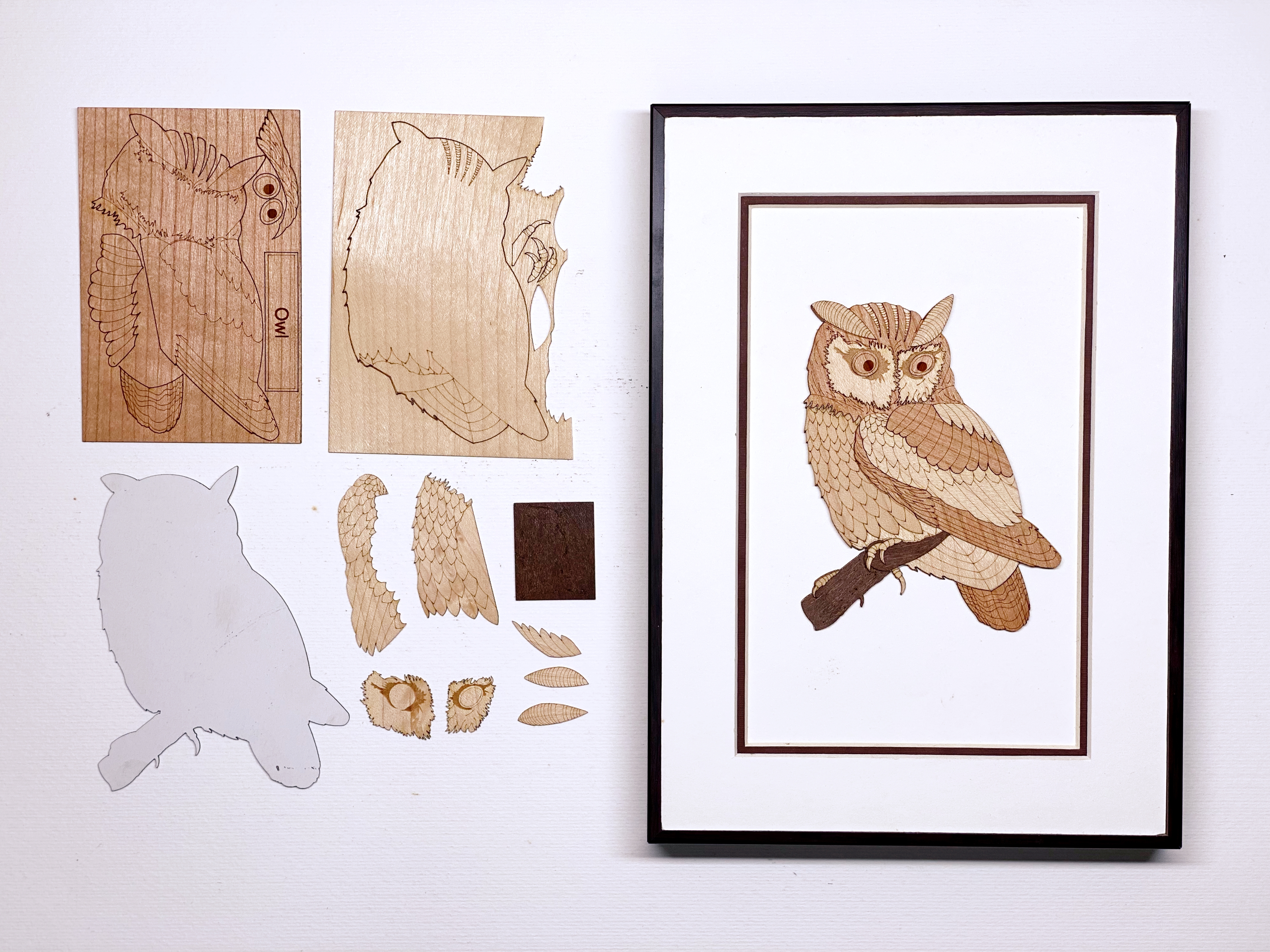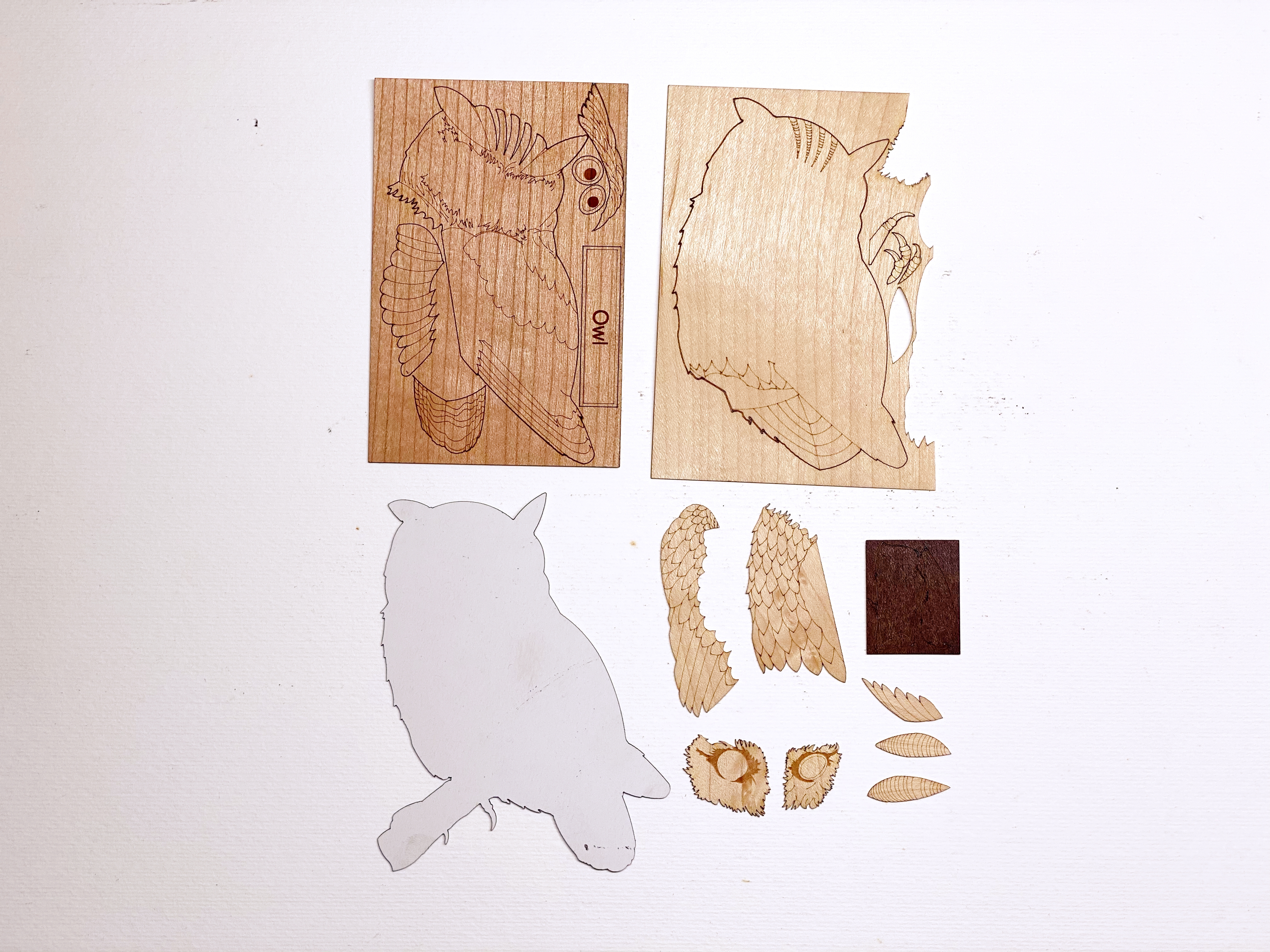 Find out more related products